I've already run with it at the ONK Para Athletics, but I was not allowed to make it public at that time. That changes now: "My new blade is a Xiborg V." And, Xiborg is also a new partner for the Paralympic Games in Tokyo.
Xiborg supplies me with this high-performance blade and supports with the alignment.
I like Xiborg because they make the blades by hand. This blade is not factory work, but high-quality Japanese craftsmanship. This makes it very personal. Ken Endo, the Xiborg V developer, makes the blades as if they were for his children.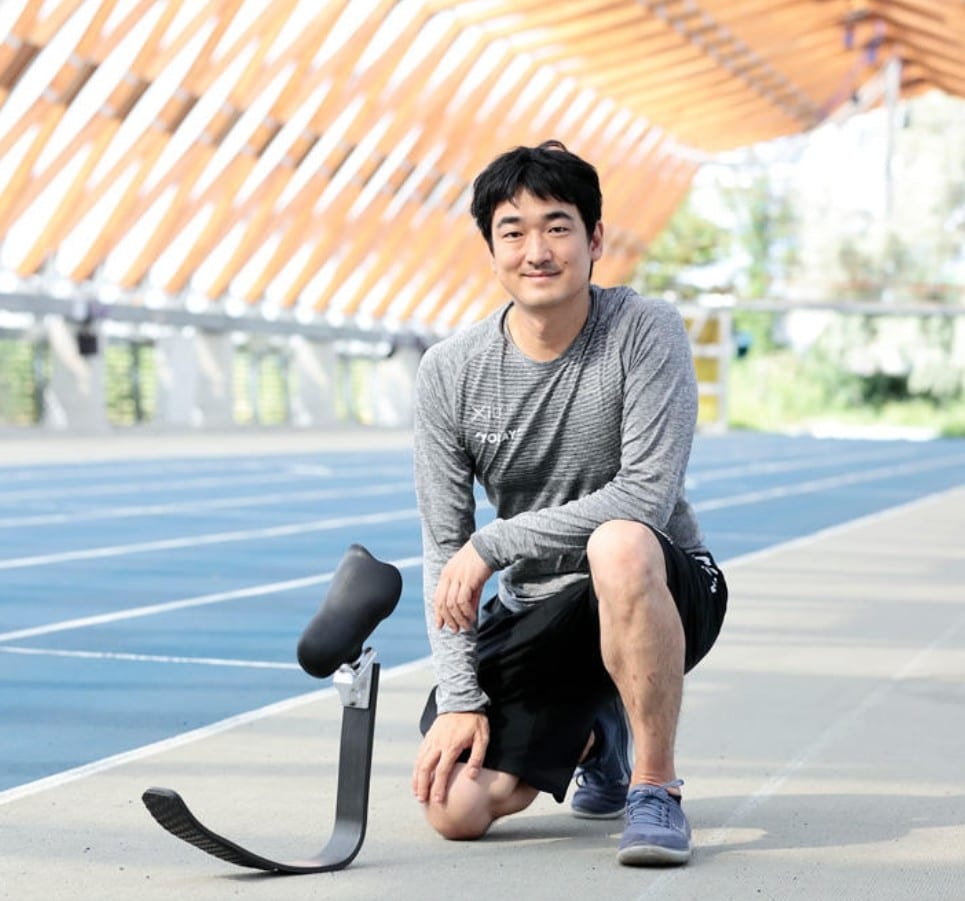 Xiborg and Ken go beyond just developing blades for top athletes. In Japan, they provide other amputees the opportunity to use their blade library. This approach allows both children and adults with a prosthesis to exercise again in an accessible manner. It offers several brands of blades from this prosthesis library, such as those of Össur & Ottobock.
This way, everyone with an amputation has the opportunity to exercise again. For example, you can rent and test blades and gain experience with different brands and in various sports.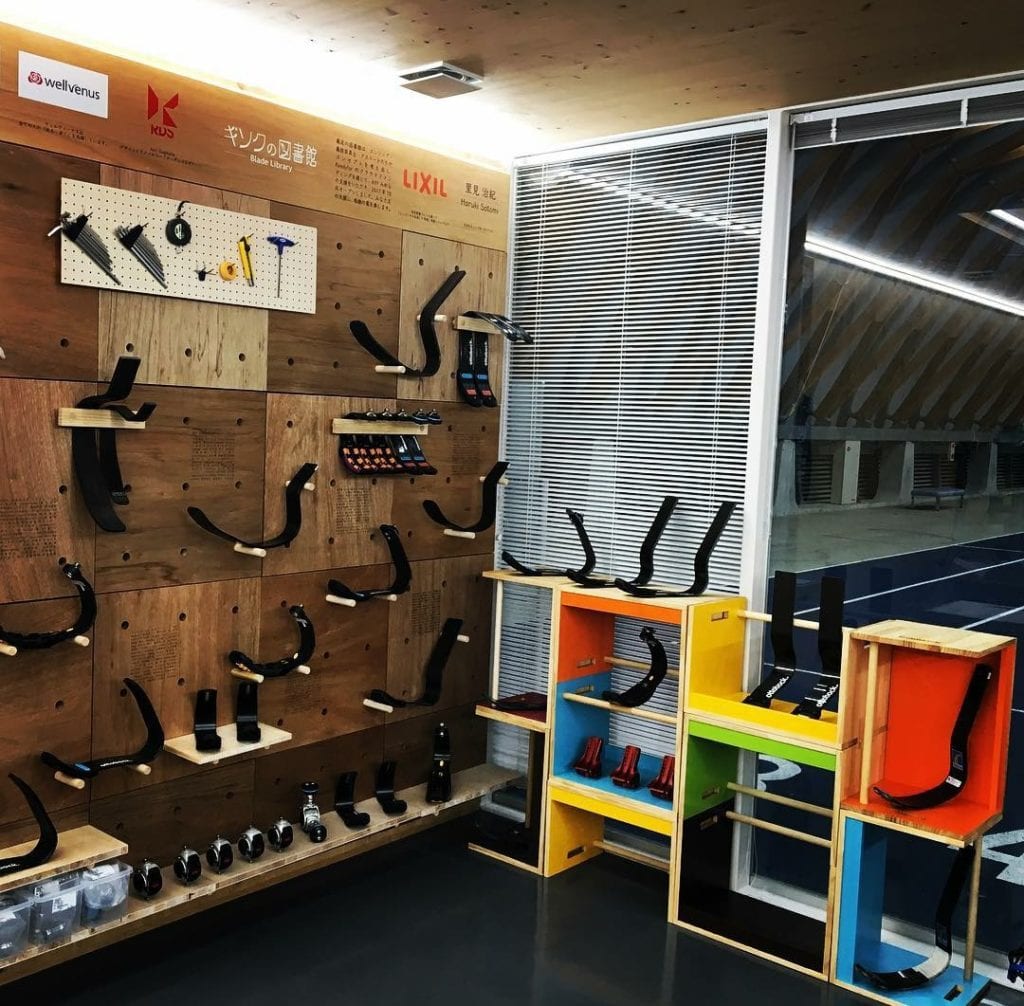 Xiborg is a young company that is relatively new to the market and based in Tokyo. Xiborg's blades are still under development, and I will contribute to this. If the global situation allows, Keith and I will go to Tokyo to test and see how we can make the blade even more suitable for me.
In the long run, who knows, a blade to which I have contributed will come onto the market. How cool is that ?!
Since July, I have only been gaining experience with the Xiborg V blade. During the first days of testing, I was still a bit reluctant. It didn't feel remarkable. In the video, I saw that my contact with the ground for far too long. The difference with the blade – on which I have achieved my successes to date – is enormous. My old blade reacts too fast, and it interrupts my stride.
When we spoke with Ken and shared videos with him, we quickly discovered that the blade needed to be a bit stiffer and that the alignment was far from optimal; the blade leaned back too much. Because of this, I planted every spike in the track and nailed myself to the track.
The first connector which attaches the blade to the socket is quite heavy, and it also colored my experience. However, the connector was necessary to determine and test the length correctly. When the length was correct and the adjustment was better, the blade started to work for me. Xiborg sent a stiffer blade, a lighter adapter, and Hervé put the blade more on its tip. The Xiborg V and I came to life.
By September 10th, I was sure. This is the blade for me. I'm going to fly with this.
All in all, this was quite an exciting period. After my vacation, I quickly came to a decision on the blade. A week and a half later, I stepped into the blocks with a blade that I had barely trained on.
Considering that you usually need about two months to get used to a new leg, and I was going to run at the ONK Para Athletics within a week and a half after making a choice. Also, Keith decided not to train on sprint endurance, but mainly on strength and technical aspects. Before the ONK, I had only run 100 meters on the Xiborg V once.
The period after the ONK, I went into winter training. During training, I get a better feeling with the blade and how I need to hit the Xiborg V. This, in combination with a better basic technique, creates more balance between my left and right leg.
Sometimes you have to take a few steps back and then make a jump. I feel like I did with the Xiborg V!